If you wish to cancel a rental application, you have an option to withdraw your application or decline the rental offer:
Go to the Applications dashboard on your Snug account and select the rental property you've previously applied for.

Click the

Withdraw my application

button.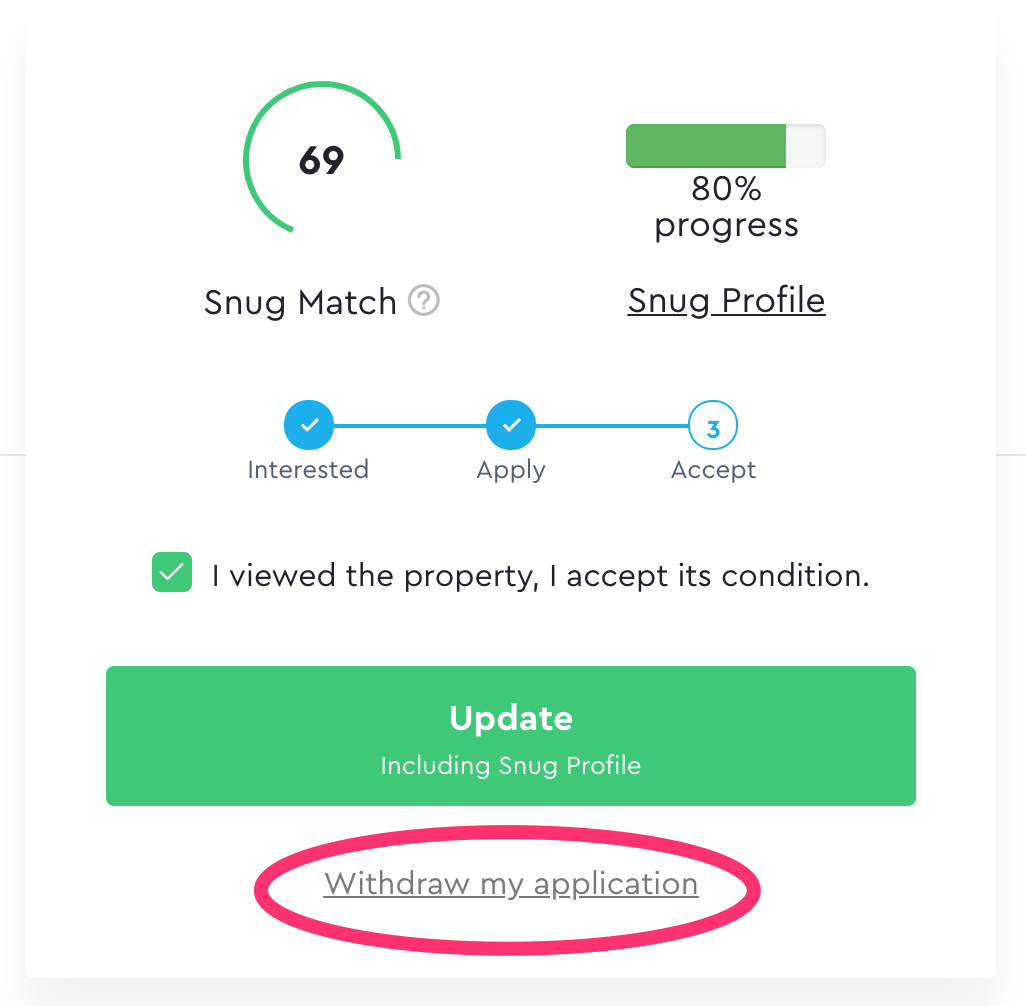 Note: if you withdraw and still wish to apply for this property, you will need to submit a new application.