During the Coronavirus restrictions - property managers are able to continue leasing using the features on Snug, while protecting their prospects, tenants and team.
For more information please read the Snug Response to the Coronavirus (COVID-19)
Please note: Snug provides this material as a general guide, it is NOT ADVICE. Please check with your Real Estate Institute, Department of Fair Trading, Consumer Affairs or State Health Department. The situation is complex and evolving so the information may become outdated.
1. Preventing the spread
Update your property advert content to guide tenants eg. "Pre-registering for a viewing is required. Unregistered persons will not be provided with access"
Add more information into the advert about the property to enable tenants to self select and choose a property that best suits their needs
Add virtual tours to the property advert
Advise tenants if you no longer accept paper applications for health reasons
Snug has implemented Viewing Disclosures relating to being overseas and flu symptoms
Snug's automated messages system contain general Coronavirus information about hygiene and compliance. This includes autoresponder to portal enquiries, through to entry notices.
2. Managing Registrants
Publish viewing times using your uploader or via Snug and use the Snug Match Settings with Viewing Cap of 1 person. Then only one group can attend that time. Or organise a 15 min viewing with 3 x 5 min viewing slots.
Enable "Request Viewing" by removing all open homes, removing ideal week, simply book private appointments when viewings are requested.
Enable Ideal Week with the 1 person Viewing Cap.
Use Messages and call back to book private appointments
Screenshot > Settings / Viewings / Limit Registrants

3. Pre-Qualify prospects
Ask tenants to pre-qualify by starting their application or submitting a complete rental application, as both will appear in the PMs Application Summary
Use Snug's unique Expression of Interest feature (Net weekly income, current rent/housing payment, current address tenure) to gather a quick snap shot of the relative strength of the prospect
Book a private appointment with the most suitable candidate
Set a manual appointment (open home)
Pre-Qualify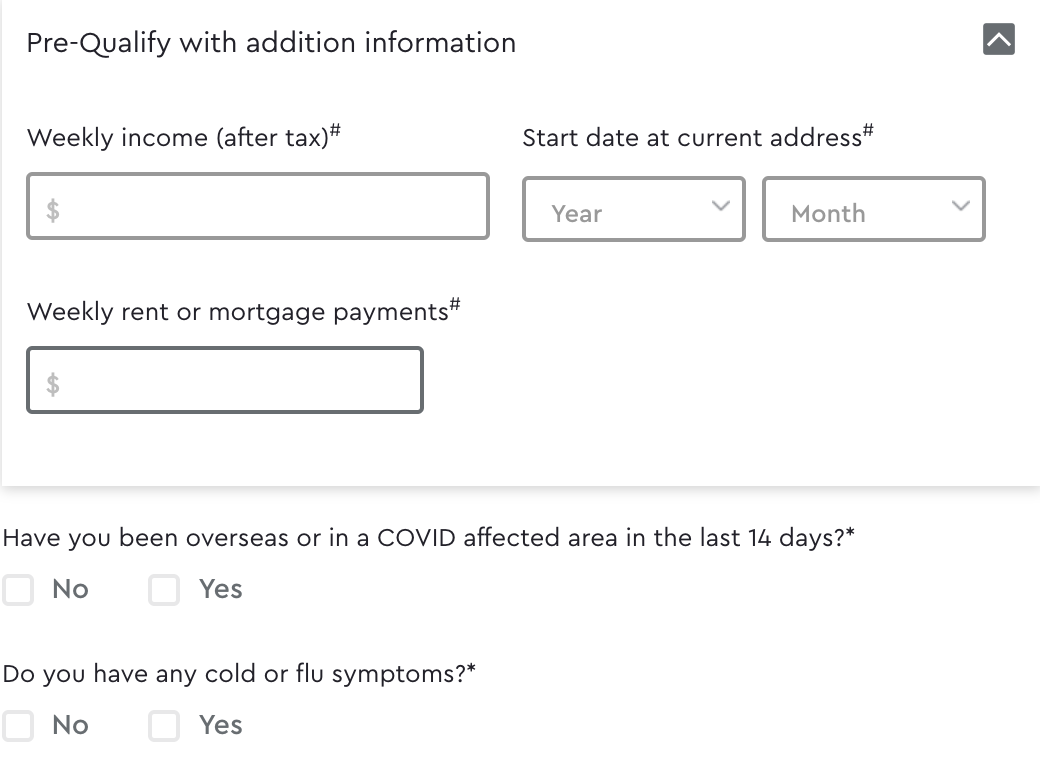 Private Appointment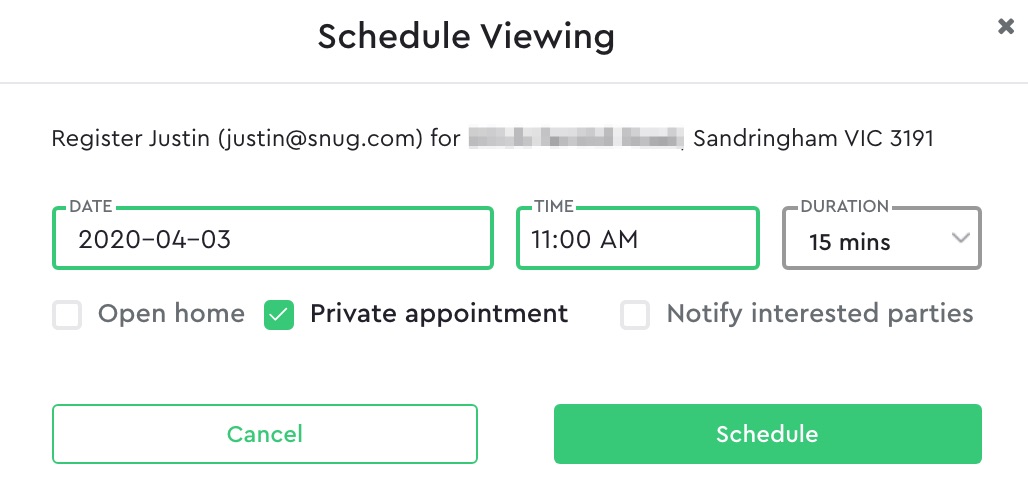 Inspection Waiver