Snug includes an integrated Background Check (via Equifax) that attempts to verify:
ID Verification (Passport or Drivers Licence)
National Tenancy Database check
Bankruptcy and Court debt records check
ASIC directorships check
Pricing is based on the portfolio size. Please contact help@snug.com for details.
Processing a Background Check
On selected Snug pricing plans, a team can directly process a Background Check for an applicant.
To request a Background Check, the application must first be Shortlisted and the applicant must have the appropriate supporting details provided.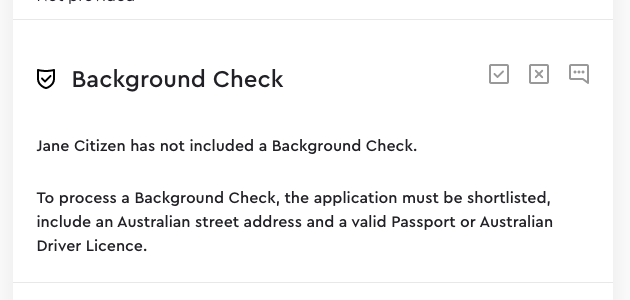 Once the appropriate details are present and the application is shortlisted, the Background Check can be processed.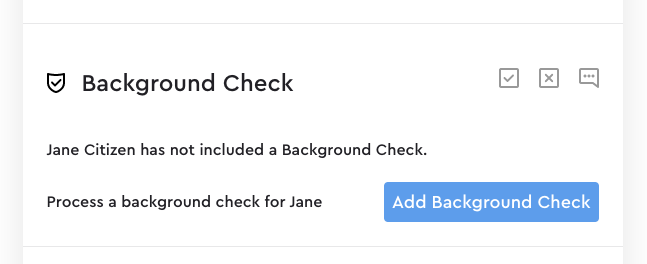 Once processed, the Background Check summary will be displayed and clicking View Report will show the relevant details of the report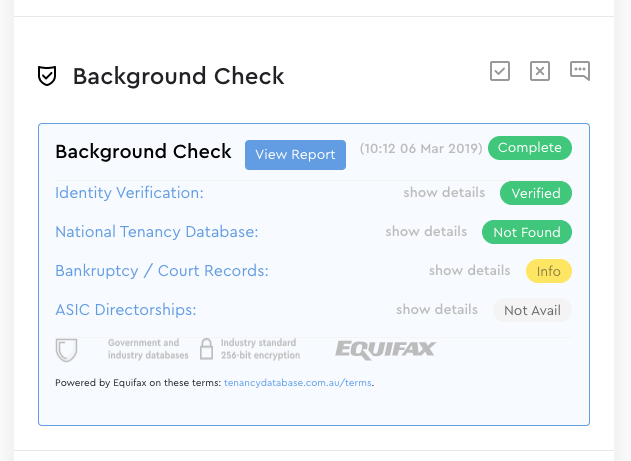 References: