Enabling forwarding of rental enquiries from your Gmail (or G Suite / Google for Work) to Snug requires two steps:
Adding a forwarding address
Forwarding rental enquiries
Adding a forwarding address
1. In Gmail, Open Settings -> Forwarding and POP/IMAP and click on "Add a forwarding address"

2. Enter your Snug messages inbox email address (e.g. 123456@mail.snug.com) and click "Proceed"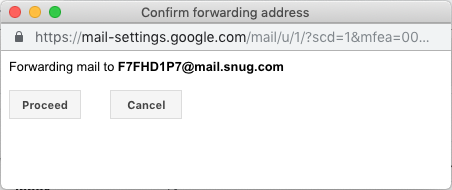 3. Retrieve the verification code from your Snug Messages inbox and enter it in Google and click "Verify"


Forwarding enquiries
1. Add a filter from Settings -> Filters and Blocked Addresses -> Create a new filter

2. Add "The enquiry has been sent from" OR "Enquiry for property ID" OR "You have received a new lead from" OR "New rental enquiry from" to the "Has the words" field and click "Create filter"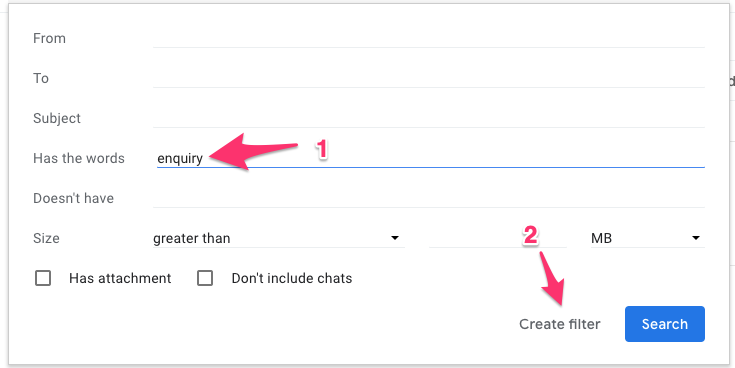 3. Click "Forward it to" and select the Snug Messages inbox email address and click "Create filter"