You can add templates for bond instructions and holding deposits to your account.
This helps automate your leasing journey and ensures that renters get instant communication when you 'Mark as Leased' or 'Progress an Application' to accept an application.
There are two ways to add templates for 'Holding Deposits' or 'Bond Payment Instructions'.
Email us at help@snug.com with your templates and we will add them to your account.
Progress any application and you will see a little link to add both templates as shown below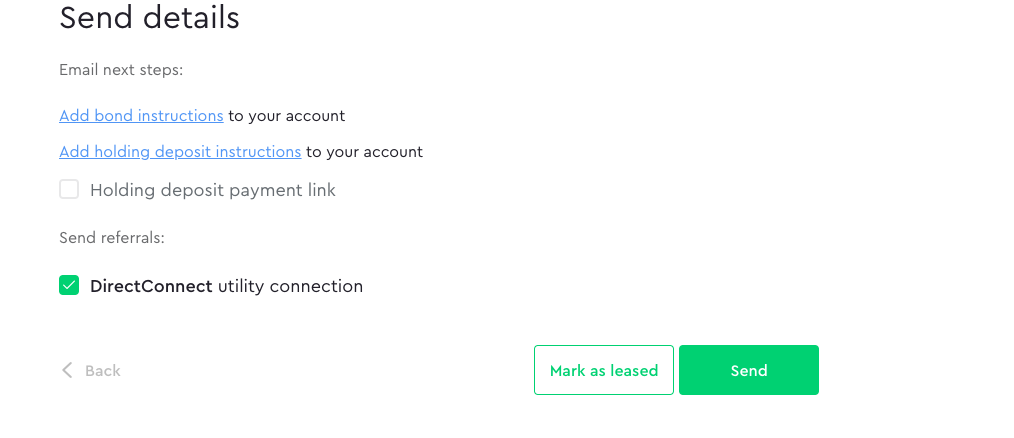 Let us know if you need any help.