You can add a link to the Snug webapp on your phone for quick access.
Quick guide:
Log in to Snug on your browser

Save your email and password (enables FaceID for quick login)

Navigate to Viewings tab and save the Bookmark as an Icon on your home page

Don't use Private Browsing mode, use the regular browsing setting

Update your phone to a longer screen Auto-lock time out
More details below.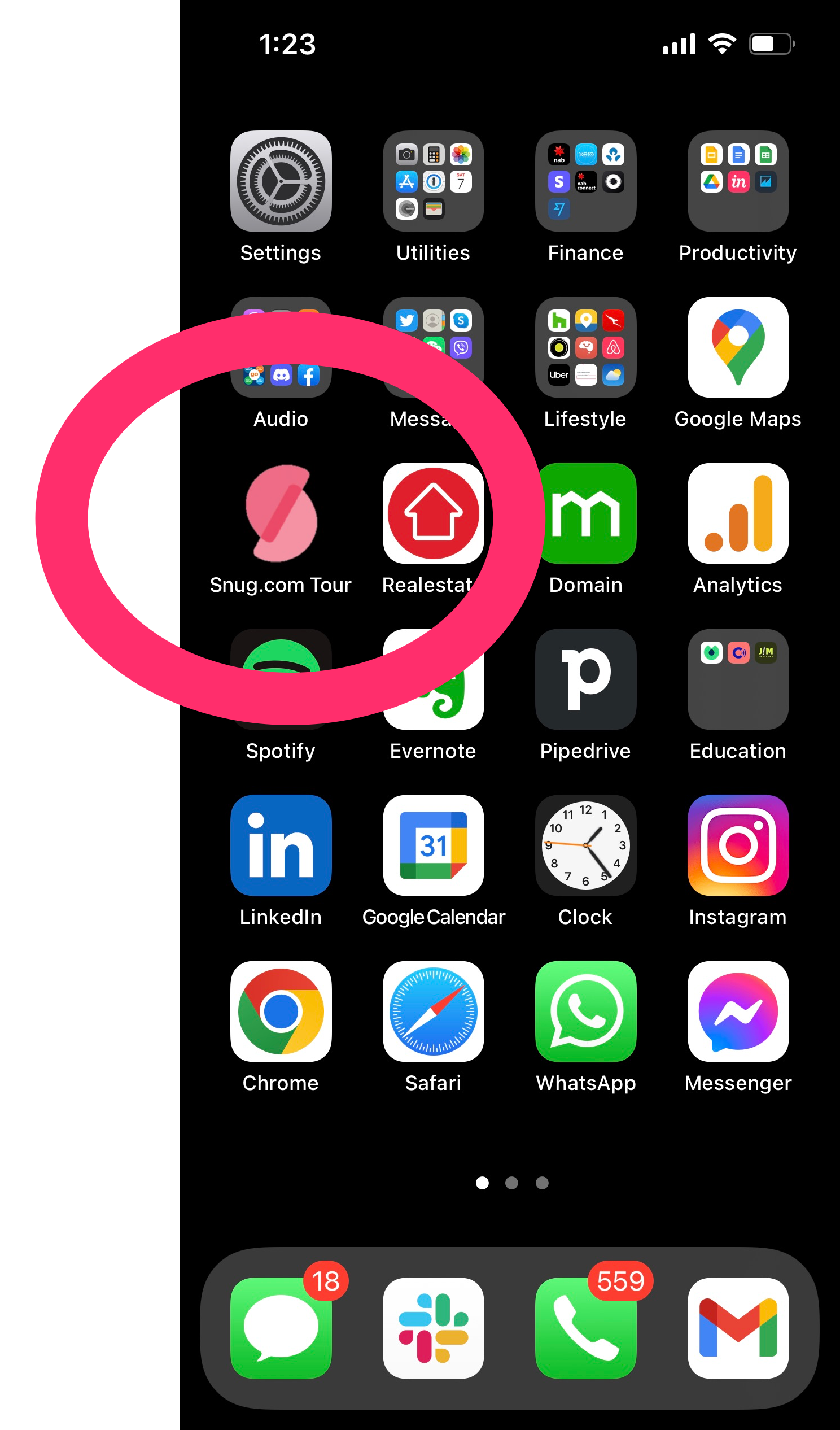 Follow these simple steps:
Android (with chrome)
Go to the chrome browser and enter snug.com

Click the options icon and choose "Add to Home Screen
  
iOS (with Safari)
Go to the Safari browser, and enter snug.com

Click the share icon

Select "add to home screen"
  
iOS (with Chrome)
Chrome on iOS does not support adding to the home screen, however Snug.com can be bookmarked.
Go to the Chrome browser, enter snug.com
Click the (...) at the bottom right
Select Bookmarks

Tip: Keep your Snug webapp logged in, without time out.
How to keep your iPhone screen on…
Open Settings.
Tap "Display & Brightness." • Tap "Auto-Lock."
Choose the amount of time
30 Seconds, 5 mins, never