A big thank you to all our clients that provided valuable feedback! We're now upgrading the application details page and the enhancements will progressively be introduced this month. Stay tuned... here are the highlights.
1. Application Quick Nav
See contact details at a glance and quickly navigate to sections of the application.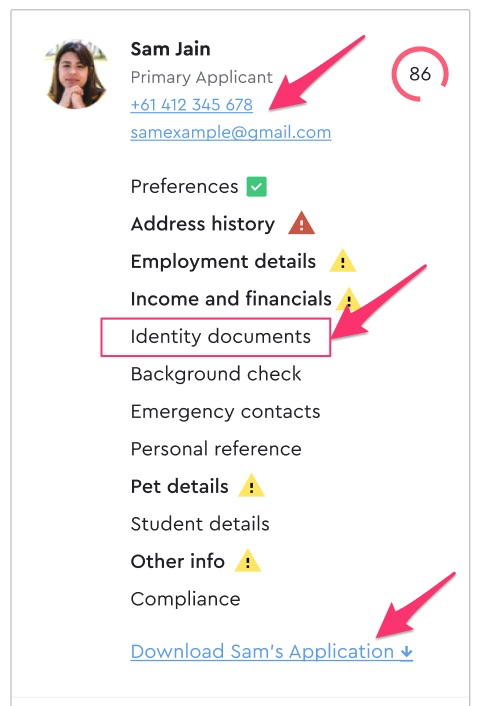 2. Applicant Notifications
Quickly see the red flags and other issues/incomplete sections of the application eg. Red Flag = negative references, Yellow Flag = incomplete Pet reference.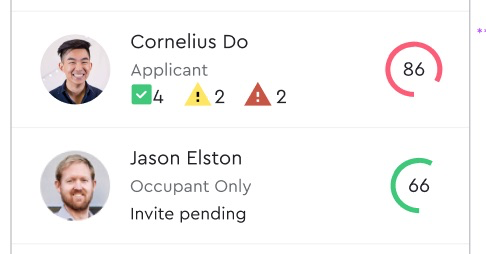 3. Alerts and exceptions
Quickly see the issues with the household application including any compliance or issues with your business policy or eligibility settings.

4. Assign to team member
Collaborate more effectively by assigning the application to a team member eg. from application office admin/reception to Property Manager to discuss with the owner or process as Approved.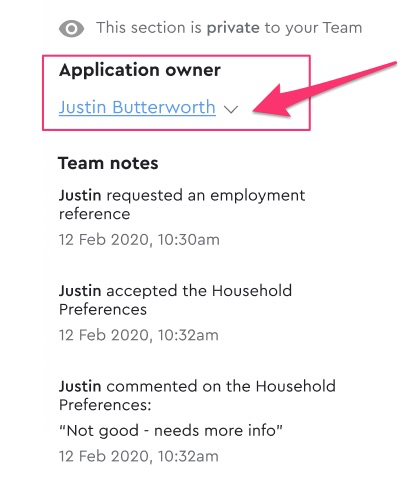 5. Household Insights
Easily compare the household application against other groups.