To help applicants prepare their supporting information before starting an application, Snug provides the ability to display application Eligibility Criteria when starting an application.
This allows further guidance to be provided to applicants in relation to the requirements that may be specific to an Agency or Office.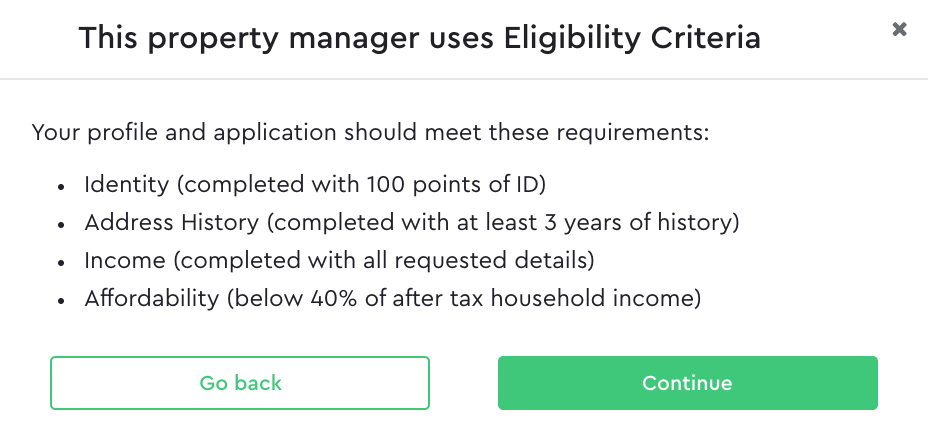 Example message displayed when starting a rental application
Eligibility Criteria
The available Eligibility Criteria is flexible and may include guidance around:
Proof of Income
Address history
Affordability information
How do I enable Eligibility Criteria
To turn on Eligibility Criteria, please send an email to our customer success team at help@snug.com and include the 3-4 key application rules that you would like to display to applicants.