To help applicants prepare their supporting information before starting an application, Snug provides the ability to display application Eligibility Criteria when starting an application.
This allows further guidance to be provided to applicants in relation to the requirements that may be specific to an Agency or Office.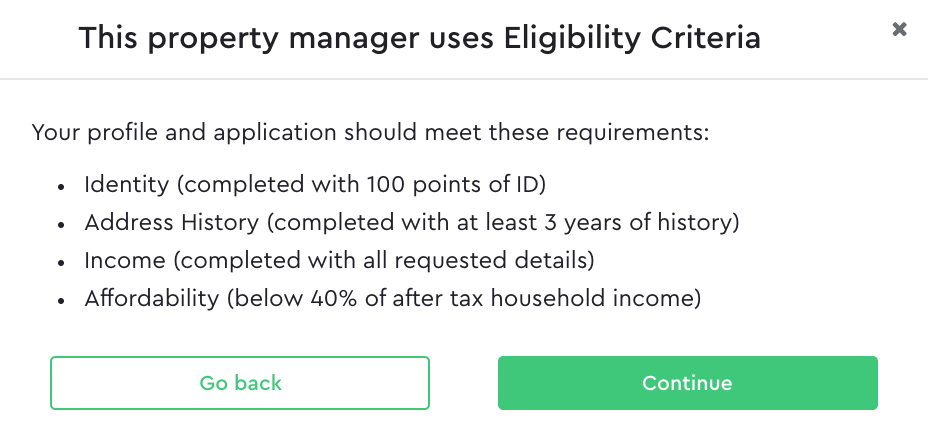 Example message displayed when starting a rental application
Eligibility Criteria
The available Eligibility Criteria is flexible and may include guidance around:
Proof of Income
Address history
Affordability information
Application Settings
You are able to customise your application preferences via settings.
Limit application volume

Require mandatory items, e.g. 2 years of address history or 100 points of ID minimum

Balance firm or flexible application prerequisites based on your preferences