On occasion, you will need to update an offer that's issued to the preferred applicant(s). The Offer contains details that will form the basis of the lease so any changes require that the existing offer is withdrawn and re-issued.
Withdrawing an Offer
1. Click on the offered application

2. Click to withdraw the offer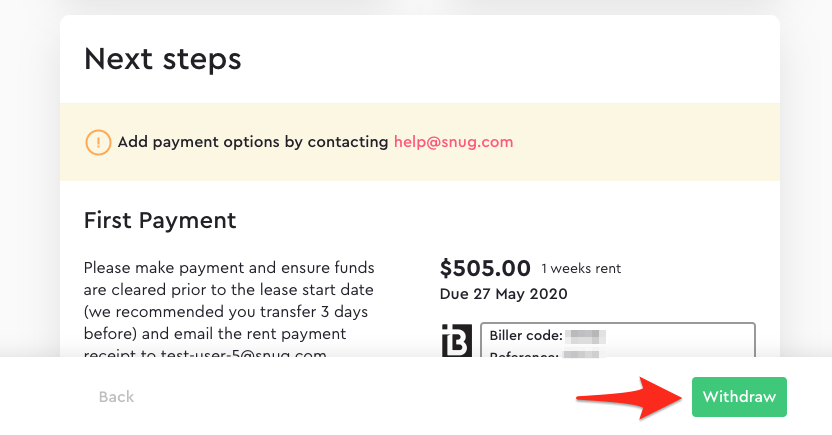 Once withdrawn, the application status will be returned to the Processing status.

Reissuing the Offer
To reissue the offer, move the application to offered by clicking "Move to".
You will then be able to adjust any of the offer details and resend.