Access Details enables a property manager to add relevant information that may be needed once the property is uploaded to Snug Match - including, tenant information or entry details.
What information is contained in Access Details?
Key codes

Alarm codes

Access details
How to add Access Details
Login to your Snug team and go to Viewings
Select the property and click the [...] menu, choose Edit Access Details
Enter the details and click Save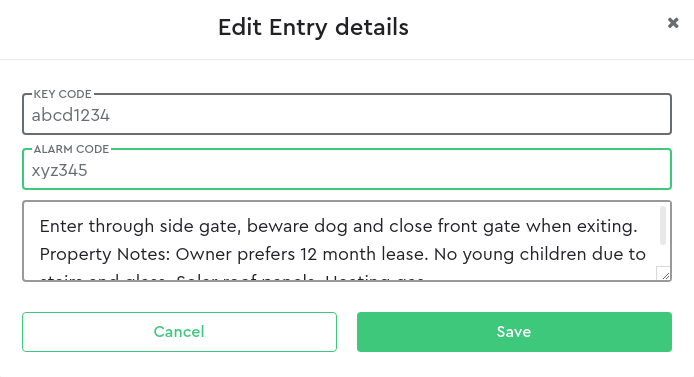 Where do I find Access Details?
Property Access Details are visible during a viewing. You can see the Keycode easily from the list of viewings when sorted by property or sorted by date
Viewings Sorted by Property

Viewings Sorted by Date

Attendee Management
The fill Access Details are also available in the attendee management screen.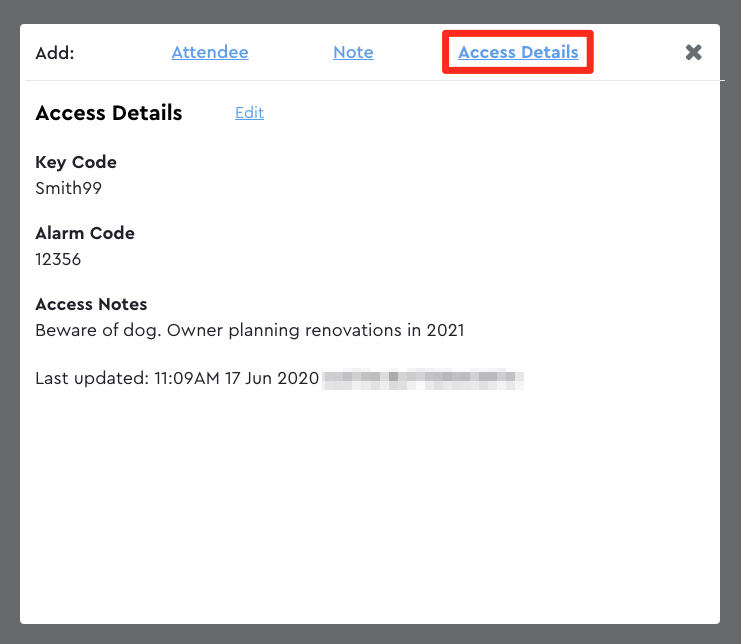 Daily Summary