In certain circumstances, references may need to be re-sent, for example when the referee Property Manager may have left the agency.
Snug sends 3 reminders:
Original to the PM
Reminder 10am to the PM
Reminder to the Renter at 3pm
To resend an incomplete Rental Reference, follow the steps below.
Open the application in question
Scroll down to the address history that is awaiting a reference
Click resend reference

(optional) Edit Email: Click here before sending if you wish to change the email address of the recipient
(optional) Include message: Click here and enter a short message to attach to the rental reference request
Tips:
If the online rental reference remains incomplete, you can click Add reference and add the details directly.
If the Referee is unable to complete the Rental Reference, they will be prompted to provide their reason.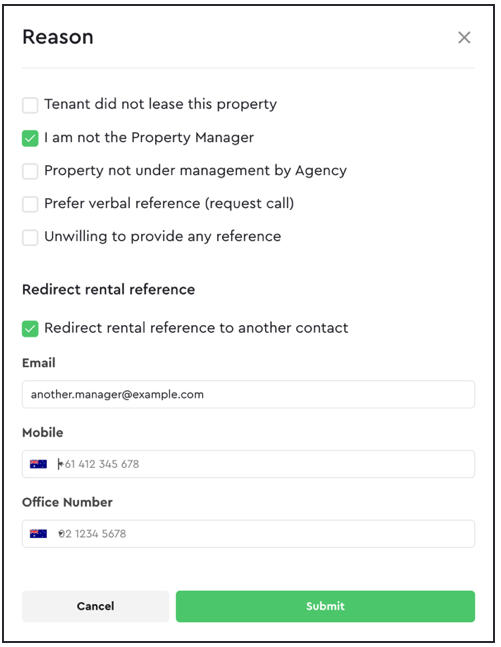 Enter a manual / verbal rental reference:
Click "Add Reference"
Complete the reference and click submit to attach to the Renters profile and application