When the advertised property is now leased, make sure that you mark it as leased. Doing this will:
Label the property as leased thereby letting other applicants know that it is unavailable
Stop receiving applications
Automatically send the utility referrals
To Mark as Leased:
1. Click the View button (if in the Overview dashboard) next to the property or click the application (if in the Applications dashboard).
2. Click the Move To button and choose Mark as Leased.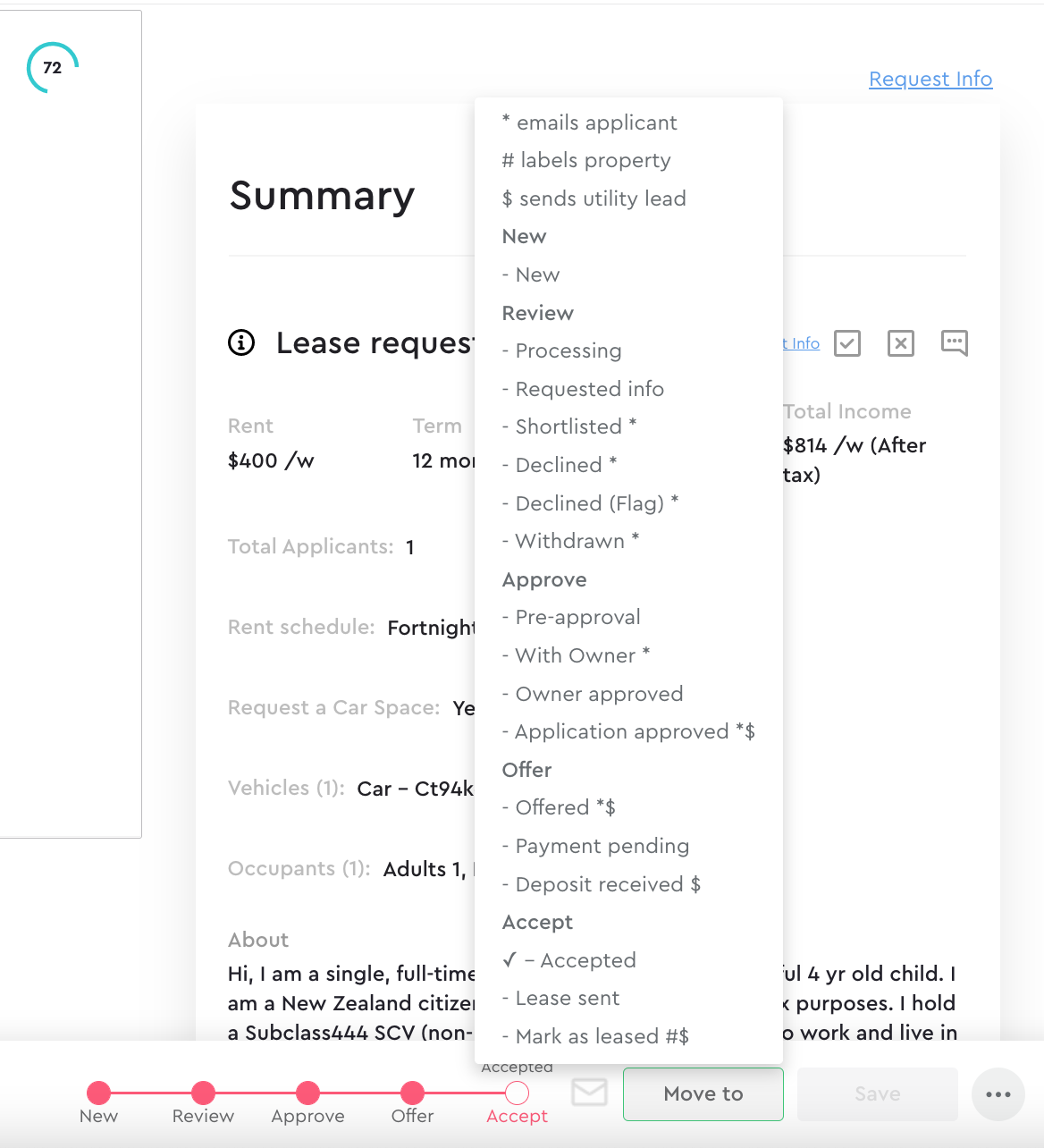 3. Confirm in the pop-up box.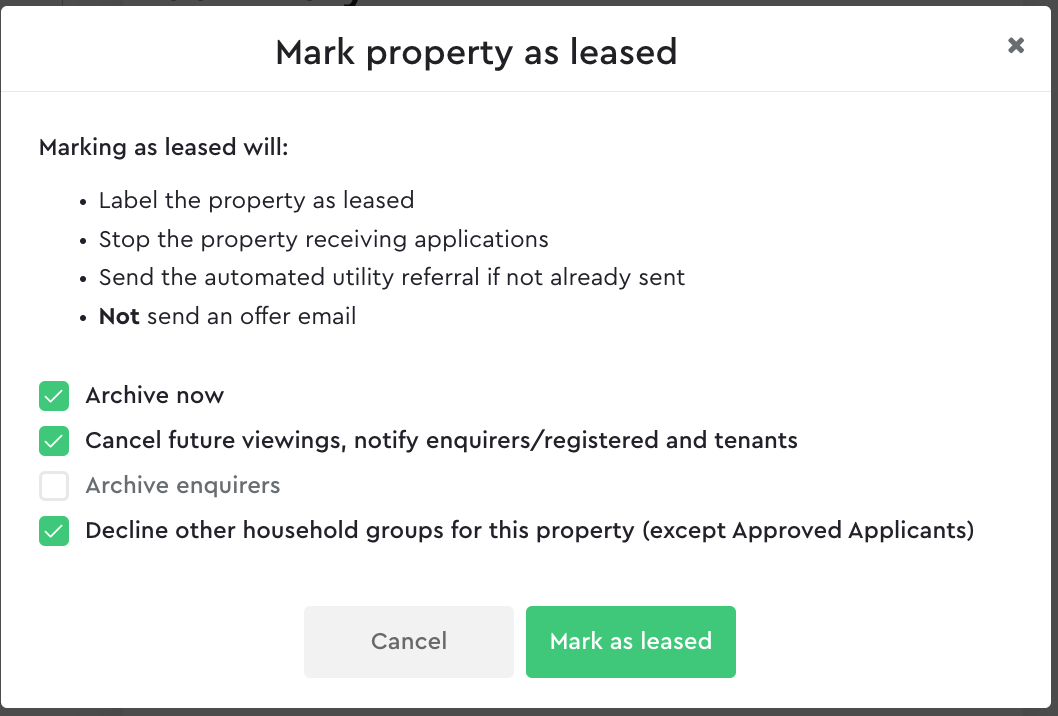 Note:
When you have successfully marked the property as leased, the following also happens (when selected):
Declines all other household group applicants
Cancels all future viewings
Related: How to Send A Lease Offer